Images by Matt SaGurney

The solo roths waltz across the red hot colossus lot

A Parking Lot Mural Collaboration of the Artpark Bridges program with People Inc. and Parkinson's Community on 160,000 square feet of asphalt canvas

Completed August 2020

This public art project has transformed Artpark's lower parking lot (Lot D, South 4th Street entrance) into an expansive canvas of colorful playfulness that expresses universal connections of our shared humanity.

Early in 2020 a jury selected Rob Lynch & Matt SaGurney (The Solo Roths) as Lead Artists on Artpark's Parking Lot Mural Project. The artists collaborated with the Artpark Bridges Team (People Inc.; Cynthia Pegado - Director of Artpark Bridges; and Parkinson's Community) to generate concepts and imagery to be painted in the Lower Parking Lot at Artpark. Through various Zoom meetings held during the spring and early summer months of the COVID-19 pandemic, Lynch and SaGurney took influence from the program participants' sketches and concepts. They then developed that imagery into the nearly 400' x 400' work, using an improvisatory method of collaboration akin to jazz. Volunteers from the Parkinson's Group along with other friends, aided in the painting process. Though not intended as a permanent work because of weather and wear, the basis of the project was intended to bring people and families together in an outdoor setting during a period of isolation.




About the Artists
Robert Lynch and Matthew SaGurney (The Solo Roths) have been collaborating on artworks since their Buffalo State College years in the mid to late 90's. They share an interest in the absurd and the ridiculous nature of our contemporary society. It's always been a game for them to make each other laugh at their artwork. They challenge each other to shine a light on the foolish treasures around us, to pay close attention to the smallest details of our experiences, and to expose the ludicrous at every chance.


About Artpark Bridges
Artpark Bridges is a year-round community engagement program dedicated to providing people of diverse backgrounds and abilities with empowerment, integration, healing and creative expression tools through drama, dance, visual art, music and interactive initiatives. Participants come from community organizations throughout the Buffalo-Niagara region. People Inc., Western New York's leading non-profit human services agency, is a key partner on this project. Click here for more information on Artpark Bridges.

The general public is welcome to experience the painting anytime, free-of-charge, during regular Artpark hours (daily, dawn until dusk)
This project was supported by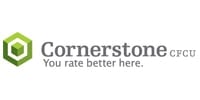 Joe & Pam Priest Marla & Jeff Williams
Courtesy of K&D Action Photo & Aerial Imaging / wnypapers.com